I have been associated with the Loving Touch Center International School of Traditional Reiki for over 15 years. As a Reiki Master Teacher and Director of the Loving Touch Center of the Finger Lakes, I offer classes in the Ithaca and greater Central New York areas.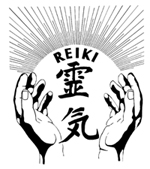 Reiki is an ancient hands-on healing modality that has been adapted to meet contemporary needs and lifestyles. At the Loving Touch Center, we pride ourselves on offering students a thorough immersion in Reiki, as well as ongoing support. This combination ensures that our graduates' intentions for healing and personal growth are achieved and, often, exceeded.
All classes, with the exception of the three-month Reiki Master Practitioner and nine-month Reiki Master Teacher apprenticeship courses, are taught in a two-day format.
Reiki I
Reiki II
Advanced Practitioner
Reiki Master Practitioner
Reiki Master Teacher